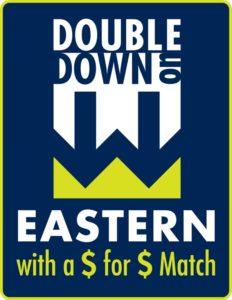 The Jeffrey P. Ossen Family Foundation, a local foundation led by Eileen Ossen, will provide a dollar for dollar match for all endowed scholarships in the social sciences during fiscal year 2019. We are asking Eastern Alumni to consider making their gift in 2018 – 2019 earmarked for one of five scholarships: Arturo & Elba Candales Memorial Endowed Scholarship (Social Work major), Steven B. Everton Memorial Endowed Scholarship (Psychology major), John F. Kearney, Jr. '75 Memorial Endowed Scholarship (Political Science major), David M. Roth Memorial Endowed Scholarship (History major), and the Ann and Kenneth Tucker Scholarship (History major).
This is not the first time the Ossen Family Foundation has assisted the University with a wonderful matching gift opportunity. During fiscal years 2015 through 2017, the Ossen Foundation matched four scholarships in the sciences that ended up generating $240,000 in gifts, including the Ossen match.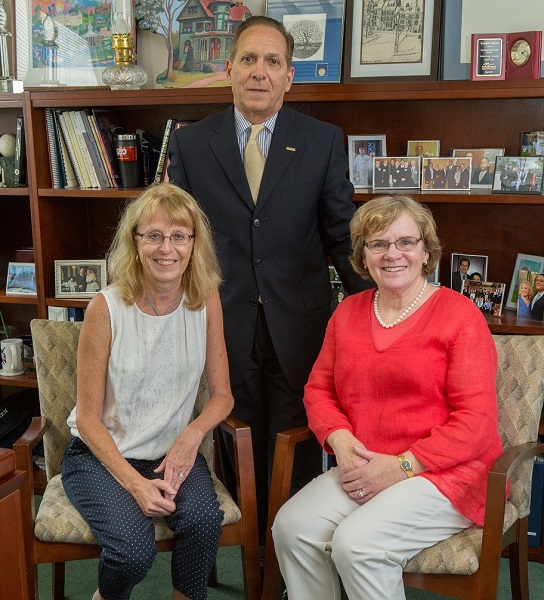 Ken DeLisa, VP for Institutional Advancement, with Robyn McCullough (left) and Eileen Ossen (right) of the Jeffrey P. Ossen Family Foundation.